How Consultations Work
The Writing Center offers a variety of ways for students and members of the community to get feedback on their writing.
Face-To-Face Consultations
The Writing Center offers a variety of locations and hours. Face-to-Face Consultations allow you to work closely with a trained writing consultant.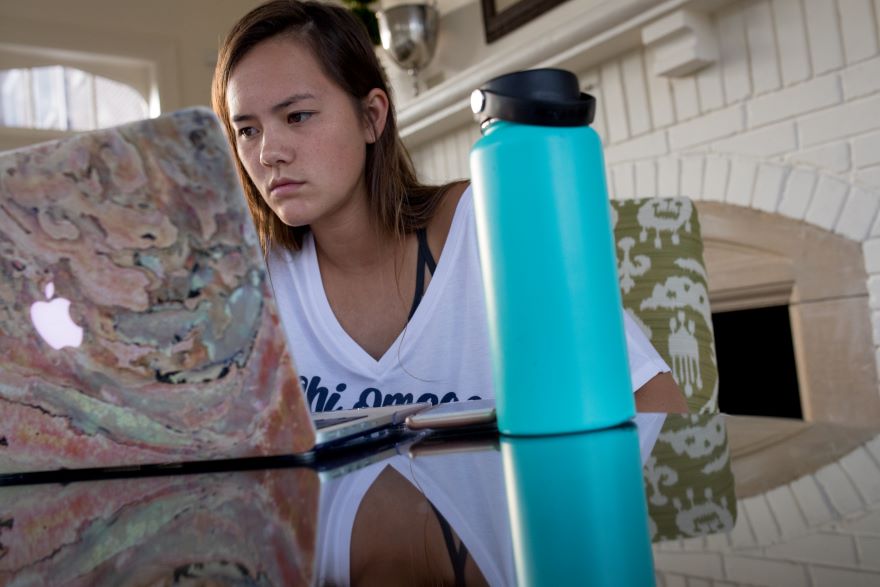 Online Consultations
Because many writers like face-to-face consultations but have complicated schedules, we also offer consultations online. Whether you choose to talk via text chat, audio chat, or video chat, online consultations enable you to have a real-time conversation with a consultant about your writing--from anywhere you have internet.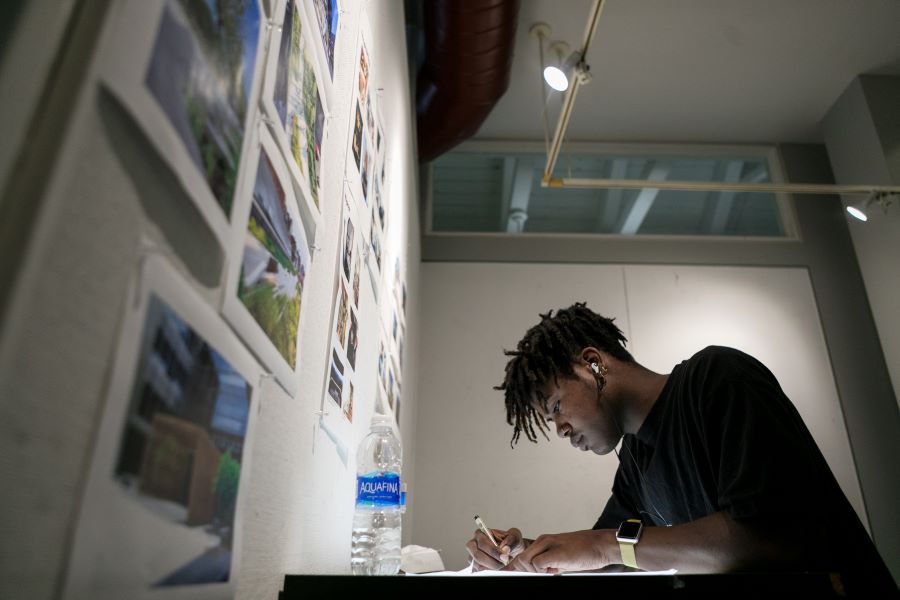 eTutoring
For those writers who learn best from written feedback, we suggest sending your writing to us online and receiving eTutoring feedback. Though you do not have to meet synchronously in real time, you will still schedule an appointment time with a consultant – so you know when to expect a response.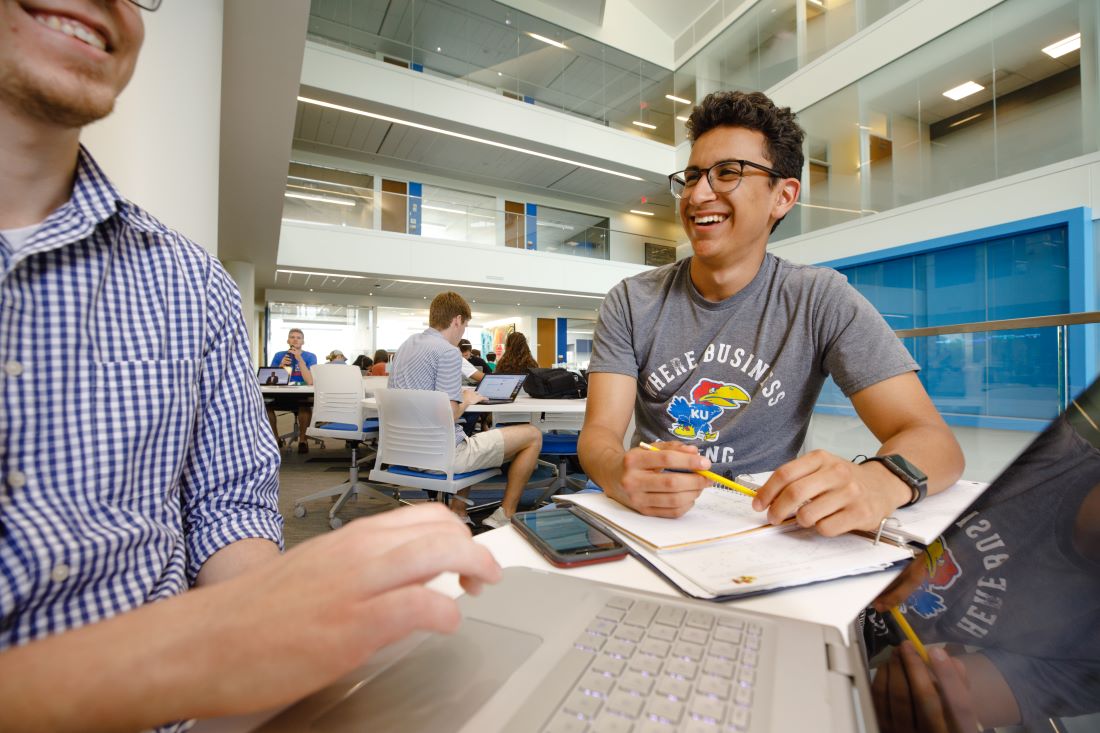 Use our Appointment System
Click the "Schedule An Appointment" button or simply log in to the appointment system.
You will be asked to sign in with your KU ID. If you are not prompted to enter your KU ID, you may need to register.
At the top of the sign-in box, select "Click here to register."
You will subsequently be taken to the "Create a New Account" screen.
Follow the prompts to create your new account. You will only need to follow these steps once. 
After these steps are completed and you are registered within our system, you can easily access the appointment system by signing in with your registered email and password.
To make an appointment, enter our appointment system by clicking one of the 'Schedule an Appointment' buttons on our website and sign in with your KU Online ID and password. 
If it is your first time making an appointment, you will first need to register for an account. Fill out the registration information. 
To make an appointment, first choose the correct schedule. If you are an undergraduate student, use the Undergraduate Appointments schedule. If you are a graduate student, use the Graduate Appointments schedule. Within the appointment system, you will see a drop-down menu at the top of the webpage.  
Use the "Find an Appointment" tool to search for an available appointment. Choose the date and time you prefer and click Find Appointments. If you don't find a good match, we recommend trying a few different times in the search because it may not show all of the available appointments. You may also switch to the calendar display to see the full day's appointments. 
From the appointment options, click Reserve on the one you want to book. 
Select the appointment type that works best for your schedule and purpose.  
Fill out the rest of the form detailing your assignment, where you are in the writing process, and what you would like to work on in that appointment. You can also attach Word documents to the appointment form. If you chose an eTutoring appointment, you must attach a document before your appointment time. 
Once you have completed the form, click "Create Appointment." 
To cancel an appointment, go back to our appointment system and click on the correct appointment under Today's Appointments or Future Appointments. 
Scroll to the bottom of the appointment form and select "Cancel This Appointment." 
You will receive an email confirming the cancellation.